Blue Bloods Fans Are Still Heartbroken Over This Character Leaving The Show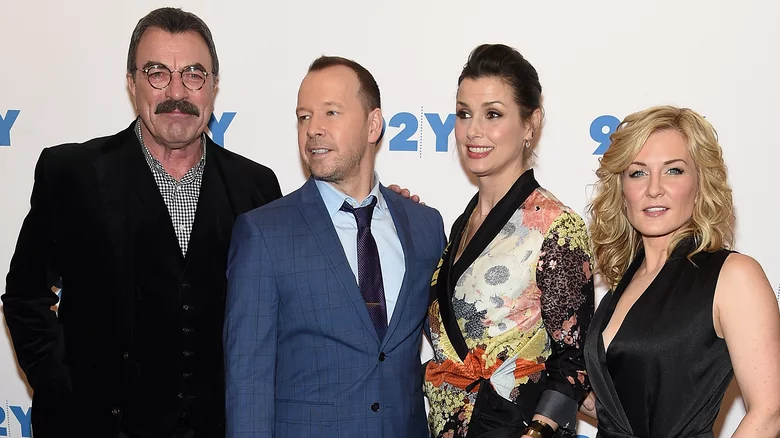 CBS procedural drama "Blue Bloods" follows various members of the Reagan family, most of whom are involved in law enforcement. Tom Selleck has starred as family patriarch and police commissioner Frank Reagan for 12 seasons, while the show also follows the personal and professional lives of his children, including NYPD detective Danny (Donnie Wahlberg), assistant district attorney Erin (Bridget Moynahan), and NYPD sergeant Jamie (Will Estes). Fans have particularly enjoyed the weekly family dinner scenes where the characters often discuss complex issues.
"Blue Bloods" has been reliable for CBS in the Friday night 10 p.m. ET time slot and has done well for the network -– the show will be entering its 13th season on October 7, 2022. Yet, you don't arrive at your 13th season without seeing some characters leave while new ones are introduced. Frank, Danny, Erin, and Jamie have been stable mainstays of the show, as has Frank's father, Henry Reagan (Len Cariou). But not all characters have been so lucky, leaving some fans missing old favorites on the show. While viewers are still enjoying the drama of the Reagan family, there's one departed character in particular that fans of the show are still upset over.
Fans are still mourning the death of Linda Reagan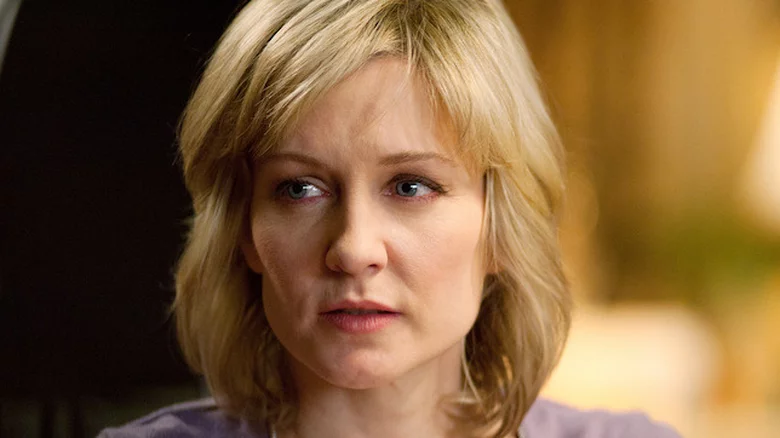 Actress Amy Carlson played Linda Reagan for seven seasons. The wife of Detective Danny Reagan and the mother of their two children, she was a nurse at St. Victor's Hospital. After surviving a gunshot incident in Season 5, she tragically died in a medivac helicopter crash off-screen between Seasons 7 and 8. Her death had a massive impact on Danny, who actually contemplated leaving the police force at the beginning of Season 8.
Linda's death in-between seasons left fans of the show reeling, particularly because the character was never given a proper send-off. On the "Blue Bloods" subreddit, u/Embarrassed_Ad6587 initiated a conversation among those who miss Linda. As the only family member not in law enforcement, some fans of Linda miss the way she wasn't afraid to voice her opinions, particularly at those notable Sunday family dinners. u/PAACDA2 wrote, "I miss having a non cop opinion on things @ the table…," to which the original poster agreed.
One user showed more disappointment in how the show handled Linda's death. Here, u/SkyeQuake2020 commented, "She wasn't exactly my favorite character, but I hate how her character was killed off-screen." u/90sfemgroups, in a separate "Blue Bloods" subreddit post, expressed disappointment with Linda's departure because of the uniqueness of her portrayal. In the same thread, u/navitach commented that Linda was also good for Danny because she balanced his intensity.
Amy Carlson has been touched by fan reactions to her departure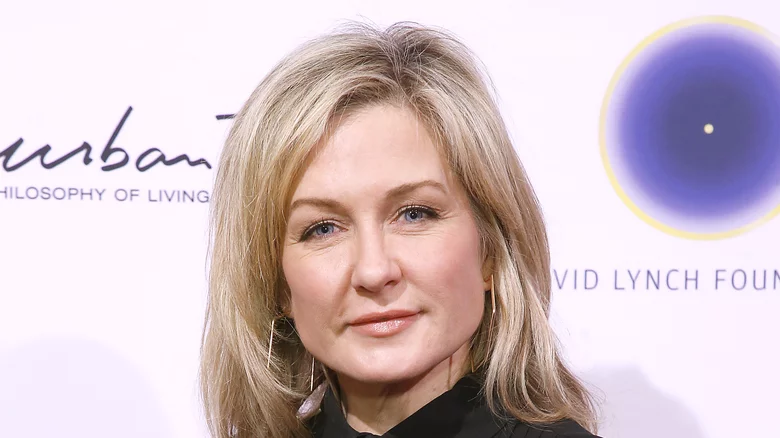 Amy Carlson departed the show after her Season 7 contract was up. She spoke with Deadline about how appreciative she was of the fan reaction to her character's death. She told the outlet, "I can't even tell you how many messages a day I get about her and the character. They're so sweet, they all wish me well in my future projects."
In her eyes, the outpouring of fan sentiment is a response to the fact that Linda Reagan was one of the few characters not directly involved in law enforcement. "I always felt like she was sort of the everyman, everyperson around the table," Carlson added. She also remarked on the powerful relationship between Danny and Linda, echoing fan sentiments about how Linda was a good balance to Danny.
Of her character's death, Carlson said, "I feel badly that she dies the way she dies," also expressing sadness that fans were not able to see Linda given a proper on-screen death.
Source: looper.com