David McCallum: Loving Mixed Grandkids - At 89 Cooking for His Big Family & Dances with 'Sniper' Wife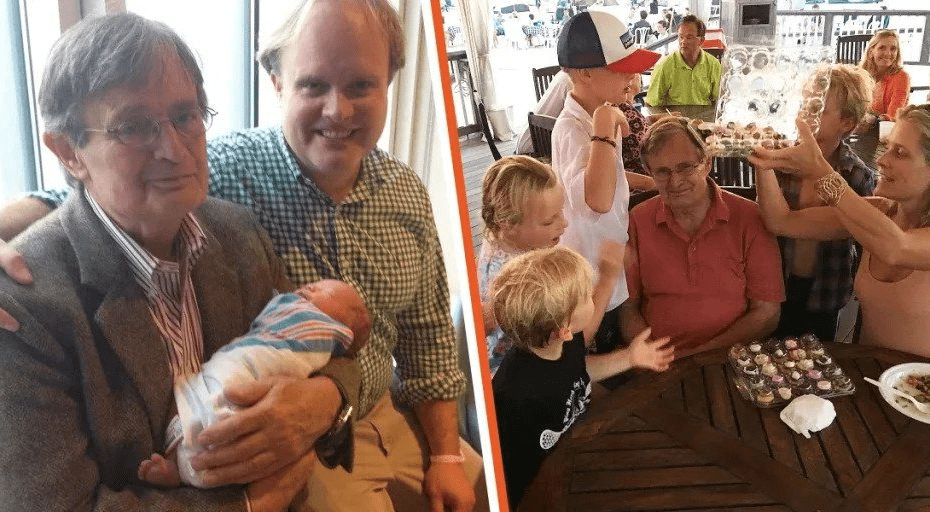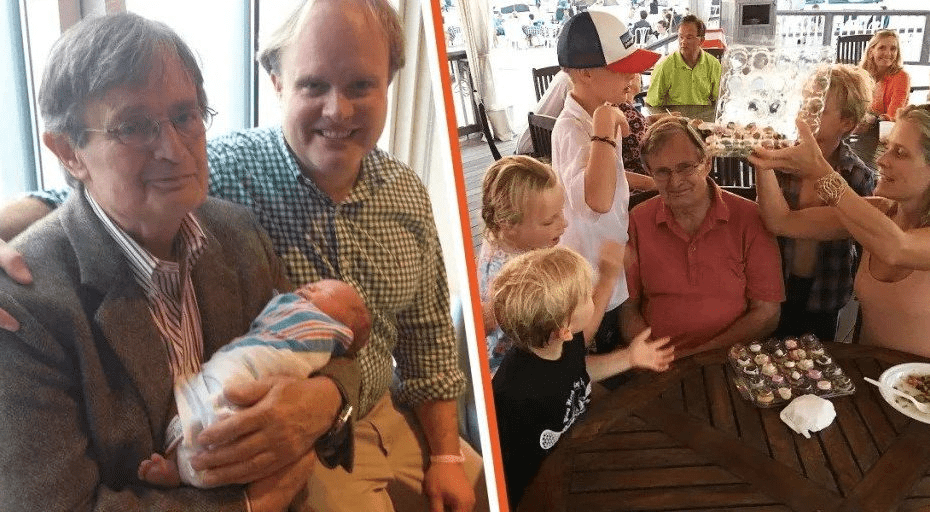 On "NCIS," David McCallum plays the role of Ducky on NCIS, but at home, he is known simply as grand-daddy by his eight grandkids. The actor and his wife of 55 years, Katherine Carpenter, have a special bond with their grandchildren and enjoy spending time with them.
Fans love "NCIS" actor David McCallum because he is a great performer on film and has a long list of acting credits to his name. Off camera, though, he is a devoted husband, father of four, and grandfather of eight. Even among his grandchildren, he has a unique nickname.
It may look like he has the perfect family now, but getting to where he is with his current wife, Katherine Carpenter, involved heartbreak, a divorce, and a tale worthy of science fiction.
David McCallum' ex-wife, actress Jill Ireland, was also an actor. Sadly, a real-life plot twist led to the end of their marriage. A married Charles Bronson, McCallum's "Great Escape" co-star, went after Ireland. They began seeing each other, and their relationship developed into something romantic.
McCallum still considers Bronson a dear friend despite what occurred between them. In reality, it was the infidelity of his ex-wife that led to his current happy marriage to Carpenter. Even yet, the actor said that he struggled during the breakup. "Not the least because we had three children," he added.
David McCallum and Carpenter first met in 1965, on the set of the "Man from U.N.C.L.E." photo shoot. He was ten years older than 21-year-old Carpenter, a former model and interior designer. Yet, the age gap didn't dampen their love for each other.
In 2015, he shared throwback photos fifty years apart – the day when he and Carpenter met and a more recent trip to the same location.
It didn't take long for them to fall in love, and they made their relationship public during his promotional trips around Asia and Australia. McCallum's marriage to Ireland was still valid at the time. After McCallum's divorce was finalised in 1967, he made a proposal to Carpenter.
They've been married for 55 years, yet they still discover new things to adore about one other every day. Carpenter, who works in a different field than her husband, takes pleasure in helping his charitable endeavours, such as those benefiting the United States Marine Corps. When the actor was interviewed by Closer Weekly before, he effusively talked about his wife.
"Katherine and I are two halves of a whole. We work well together, and when problems come along, we solve them. The best thing about marriage is you find out what the other person wants and make [expletive] sure they get it."
McCallum has expressed his love for his wife several times on the internet. In 2015, he shared throwback photos fifty years apart – the day when he and Carpenter met and a more recent trip to the same location.
The next year, he shared a photo of Carpenter lying flat on the ground to get a sniper's shot. "I am married to a crack shot," he said in his post. "Grandkids are most impressed."
McCallum has two lovely children with Carpenter and three more with his first wife, Ireland. It's so lovely to see One of his children, Sophie McCallum sharing pictures of her three adorable boys on her social media account!
What Is David McCallum Like as a Family Man?
It's clear that McCallum is a talented actor, but did you know he's also skilled in cooking and gardening? In a podcast interview, McCallum mentioned that he enjoys pronouncing Italian dishes correctly, even though many Americans tend to pronounce them differently.
McCallum's book was nothing close to his famous show "NCIS," although he started writing it around the same time he was in the studio.
It's so cool that he's shared photos of himself cooking in the kitchen! He even showed us how he's been preparing a turkey for his family every Thanksgiving for the past two years. McCallum posted a photo on Facebook of himself making pasta from scratch. It's great that he has all the necessary kitchen tools to make different cuisines, including a pasta dough cutter!
That's great to hear! McCallum seems to enjoy spending time outside as well as at home. That's awesome! He enjoys doing pilates in the morning and loves to explore different cultures through his travels whenever he can. It sounds like he enjoys sailing, fishing, and golfing when the weather is nice!
Wow, it's amazing that he became an author at 68! McCallum is the talented author of "Once a Crooked Man," which has been published and is now available for readers to enjoy. He said that writing a book is awesome because it provides you with a fun activity to engage in. Wow, it's amazing that McCallum has had such a successful career in his late 60s!
McCallum's book was nothing close to his famous show "NCIS," even though he was working on both around the same time. He mentioned the storyline of his book:
"It is about Harry Murphy, an actor who lives in New York, who has a serendipitous moment and goes off to save someone's life."
However, his novel's lead character soon realized his decision had several challenges. The rest of the book focuses on Murphy's adventure as he continues his life.
McCallum was unquestionably a multi-talented individual. As a result of his work in the 1960s for Capitol Records, he was dubbed a "renaissance man" in an interview.
His carefree attitude towards life allowed him to enjoy a full and fruitful eight decades. His wife, Carpenter, also plays a crucial role in his success.
With his first wife, McCallum shared three adopted children, Paul, Jason, and Valentine. He later welcomed two biological kids, Sophie and Peter, with Carpenter.
McCallum and Carpenter are doing a great job of keeping the spark alive by going on dinner dates and spending quality time together, even though they've been together for a while. How fun! The couple danced for hours to '40s classics at a friend's birthday party in Montecito. It sounds like they had a lovely celebration for their 50th wedding anniversary with an intimate dinner in 2017!
McCallum has been sharing snippets of his life on Facebook and recently posted some lovely photos from his celebrations with his wife. These memories will surely be cherished forever.
McCallum and Carpenter celebrated their 55th wedding anniversary in 2022! It's not often that couples in Hollywood reach such a wonderful milestone. McCallum shared a lovely tribute to his wife by posting two pictures side-by-side - one from the day they met and another from recent years.
Who Are David McCallum's Grandkids, and How Do They Spend Time Together?
Although McCallum keeps his personal life private, his children and grandchildren have made headlines. With his first wife, McCallum shared three adopted children, Paul, Jason, and Valentine. He later welcomed two biological kids, Sophie and Peter, with Carpenter.
Of his kids, Valentine chose a career closest to his father's job. He is a musical entertainer who worked with Loretta Lynn, Sheryl Crow, Lucinda Williams, and many more. Valentine is also a proud father to his daughter, Stella.
Valentine and his wife, Shelli, appear to have lived in marital bliss. He sometimes posts tributes to her on social media alongside photos of their biracial daughter.
His brother, Paul, also attempted to join the entertainment industry and had a few acting credits in the '80s. However, he ultimately pursued a different path and became a studio photographer. Paul gave his father one granddaughter.
What Does David McCallum Think About His Life?
McCallum has had a long and fruitful life, with many children and grandchildren. To tie his blessings together, he has a lovely wife with whom he shares daily marital joy.
He is fortunate to have found success as an actor, playing his famous role as Dr. Donald "Ducky" Mallard in "NCIS" since 2013. However, McCallum has appeared in several other on-screen productions before that. His career started to bloom in the '50s, following his role in "The Great Escape."
McCallum's other on-screen roles include "The Spy with My Face," "Mosquito Squadron," "Hauser's Memory," "She Waits," "Colditz," "The Invisible Man," "Kidnapped," "Sapphire & Steel," "The Return of the Man from U.N.C.L.E." The Fifteen Years Later Affair," and many more.
While his skill in acting is natural, McCallum enhanced it when he studied at the Royal Academy of Dramatic Arts in London with Joan Collins. Besides acting together, they would also play fencing.
Looking back, McCallum says he has no complaints and is living a "magnificent life." The actor said, "I can sit here for a week and talk to you about the past 82 years, and 99.9% will be wonderful and positive."
The McCallums remain a close-knit family despite their varied interests and occupations. Pictures show them spending time together and commemorating important events.