'Heartland' star Amber Marshall and other celebrities who love horses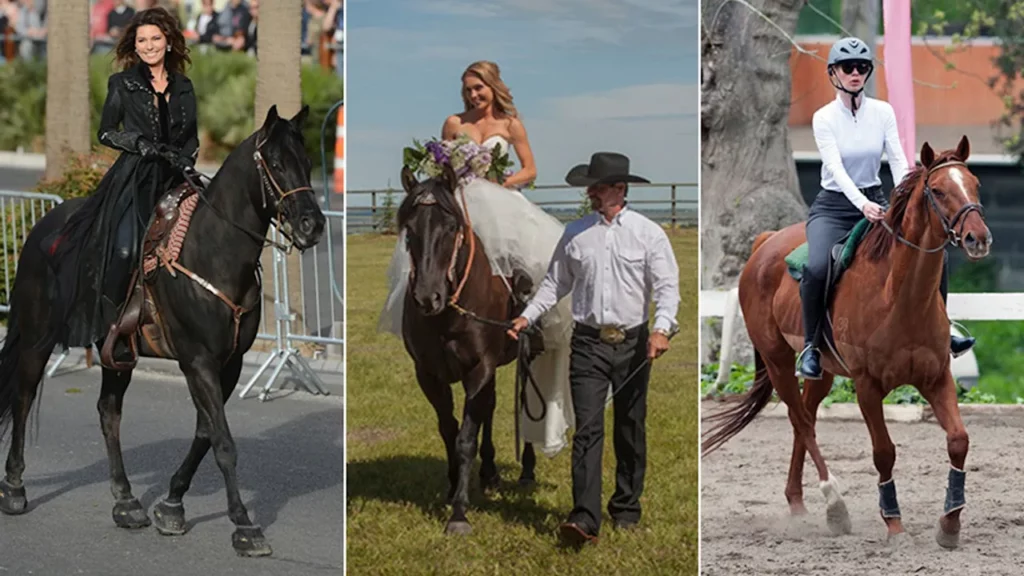 There is no question that these celebs are super equestrians!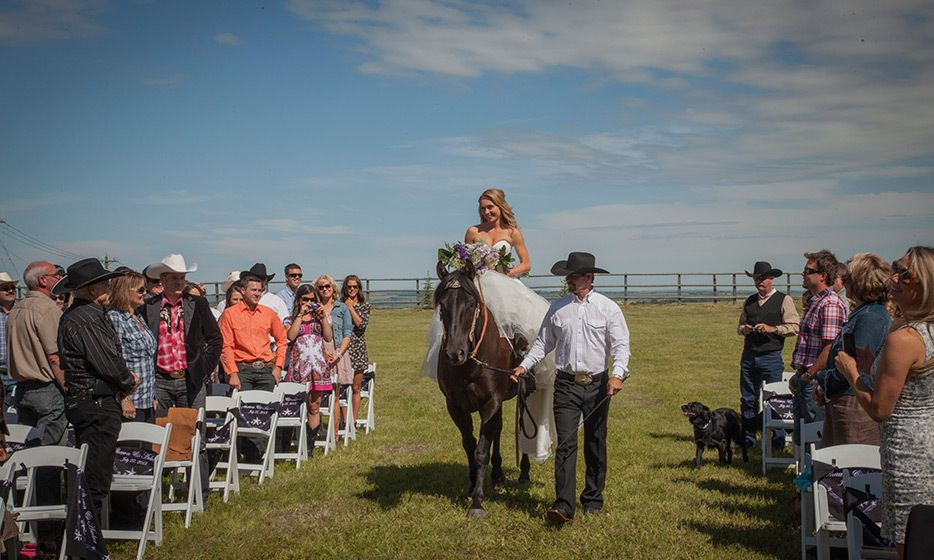 Heartland's leading lady Amber Marshall might be the biggest horse fan of all. On her wedding day, she proved she was a cowgirl through and through when she rode down the aisle atop one of her cherished horses, Hawk. The actress has a total of three steeds living on her ranch in High River, Alberta.
Photo: © José Paulo MPA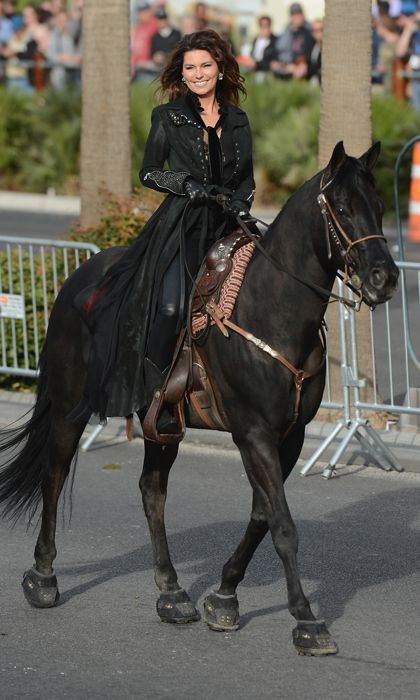 In 2013, Canada's country darling Shania Twain showcased her cowgirl ways in the documentary 'Shania Twain: The Love of Horses'. Her recent show in Vegas had a strong equestrian theme throughout the production, including a beautiful moment that saw Shania serenading a gorgeous white horse on stage.Photo: © Getty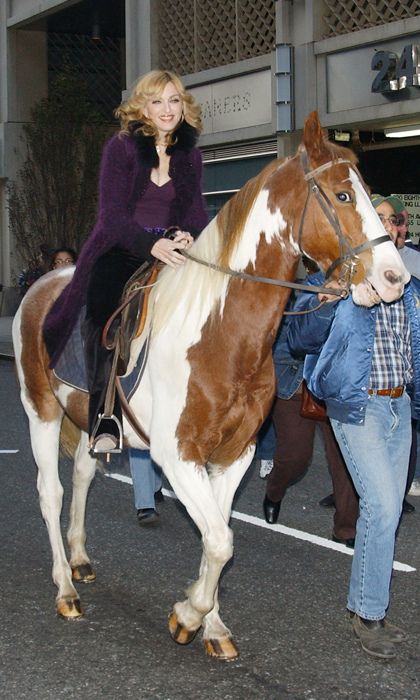 Being tossed off her horse multiple times, including a bone-breaking incident in 2005, didn't shake Madonna's love of the equestrian life. Here, David Letterman helps the singer get back in the saddle during a taping of the 'Late Show' in October, 2005.Photo: © Getty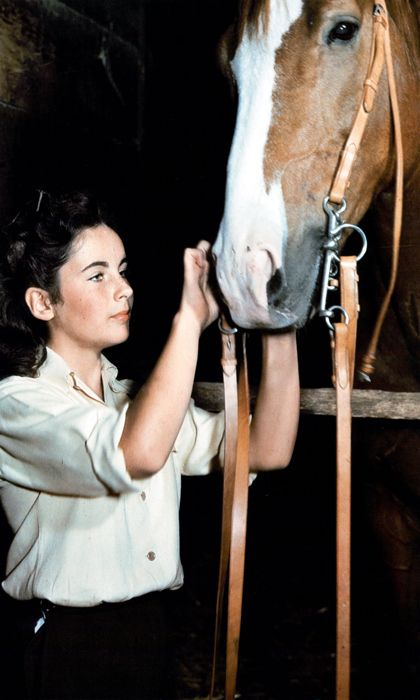 A then-12-year-old Elizabeth Taylor loved the horse she rode in the 1944 movie 'National Velvet' so much that she adopted it after production on the film ended. Photo: © Getty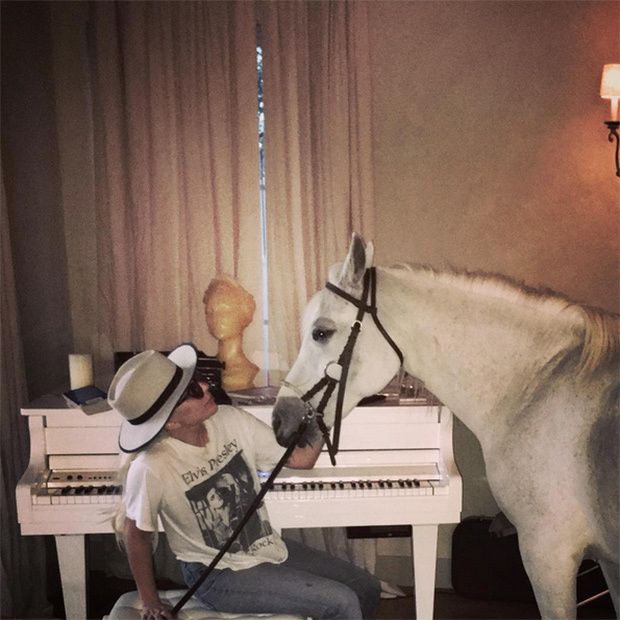 Lady Gaga received a white horse as a gift from her record label in 2015. Ever since welcoming the "sweet girl" into her family, the singer has shared pictures of her four-legged pal on social media.
Photo: © Instagram/@LadyGaga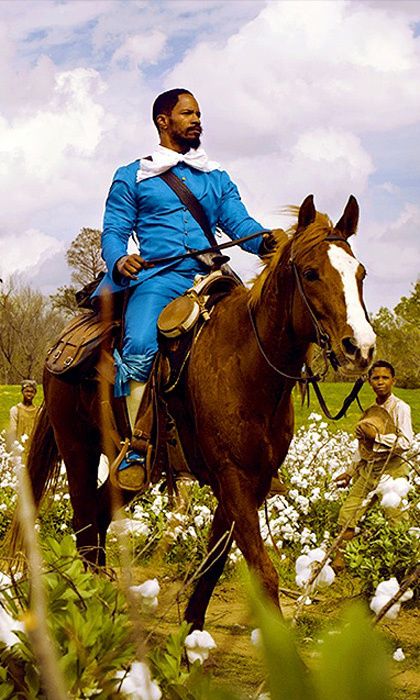 When Jamie Foxx arrived to the set of 'Django Unchained' in 2012 he brought with him a special friend – his chestnut steed named Cheetah. The horse was groomed and ready to help Jamie bring his bounty hunter character to life.Photo: © Alliance Films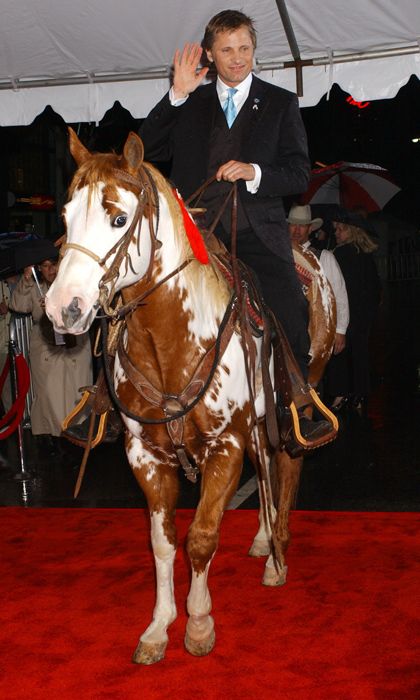 'The Lord of the Rings' star Viggo Mortensen reportedly asked director Peter Jackson to have his character Aragorn spend more time on horseback. He even rode after filming finished for the day in order to strengthen his bond with the animal.Photo: © Getty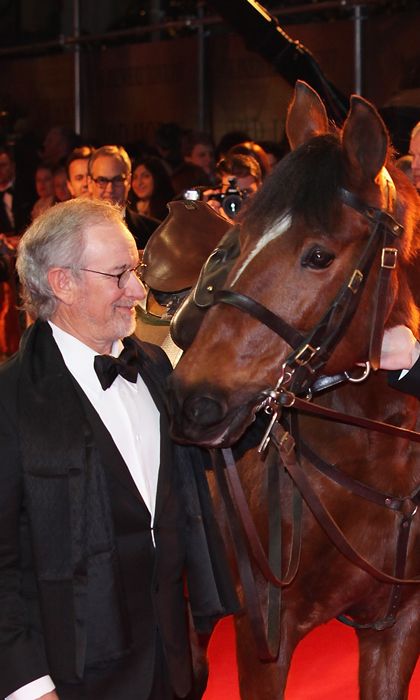 Oscar-winning director Steven Spielberg is outnumbered at home by women – and horses! He and his three sons share their home with four sisters, mom Kate Capshaw and eight steeds. He celebrated his love for the animal by adapting the Tony-award winning play 'War Horse' (here at the premiere) into a movie in 2011.Photo: © Getty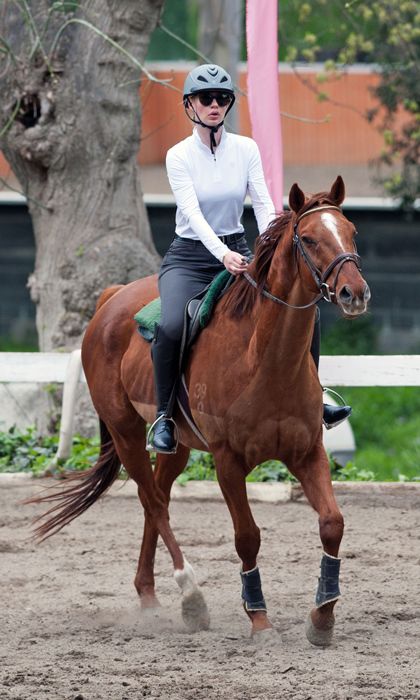 Australian rapper Iggy Azalea looks as fancy trotting around a horse arena as she does on stage performing her latest hits. Here, Iggy takes a riding lesson in Los Angeles.Photo: © Getty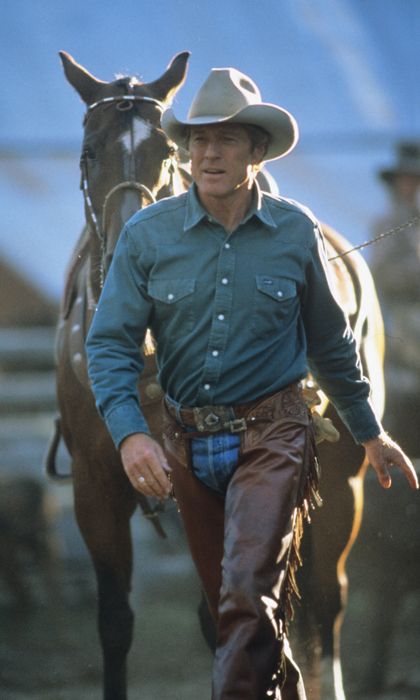 Actor-director Robert Redford says that it was "instant love" when he got on a horse for the first time at the age of six. The actor, who lives on a ranch in Utah, directed 1998's 'The Horse Whisperer' to show his affinity for stallions and filliesPhoto: © Getty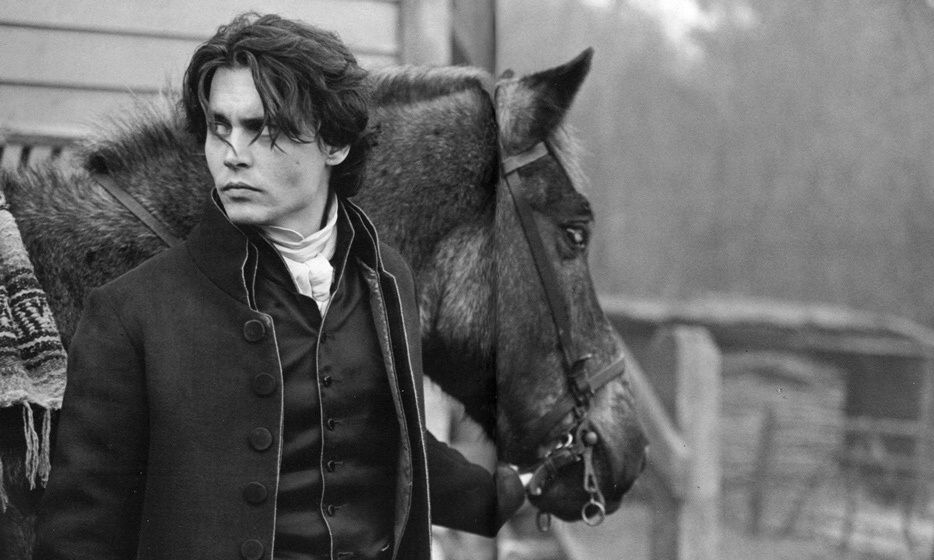 Johnny Depp left the set of 'Sleepy Hollow' in 1998 with a large souvenir – the beautiful stallion that he rode as police constable Ichabod Crane. Photo: © Paramount Pictures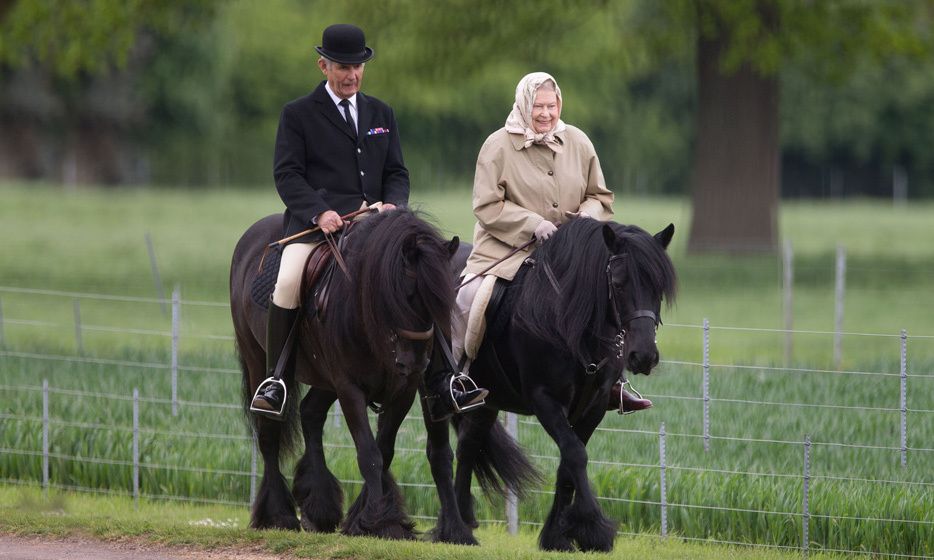 Queen Elizabeth isn't only the queen of hearts; she is also the queen of horses! Buckingham Palace's Royal Mews is home to more than 30 carriage horses and Her Majesty has a collection of horses scattered throughout her royal estates - including Windsor Castle, where she is often spotted riding around the grounds.Photo: © Rex/Shutterstock/CP