Robert De Niro, 79, shares first photo and name of his newborn baby girl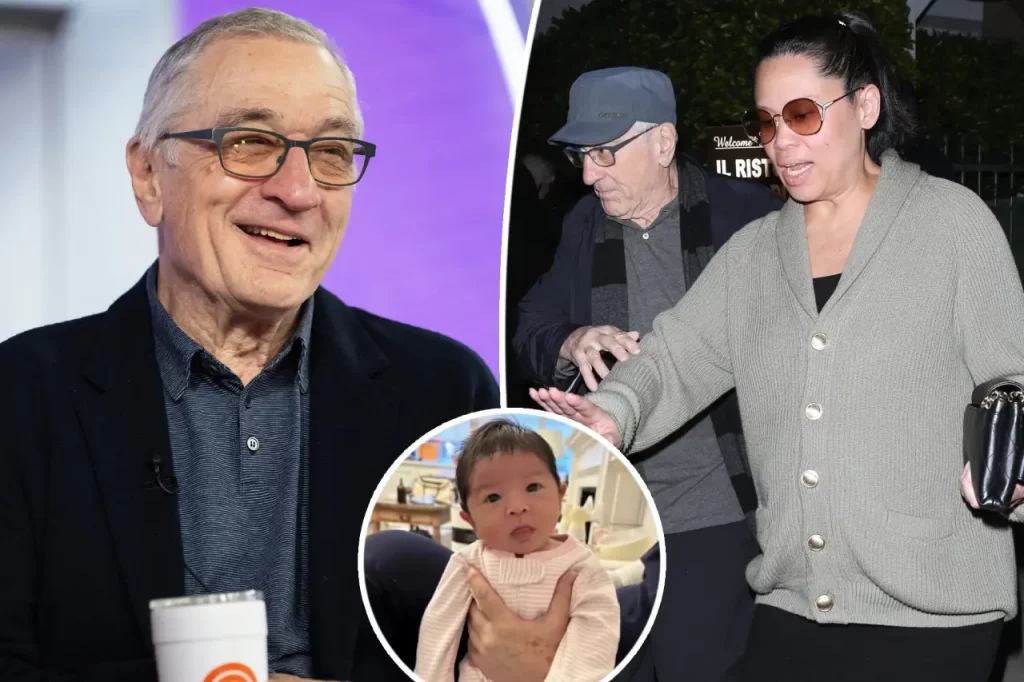 Robert De Niro, who is known for being very secretive about his seventh child's pregnancy and birth, has now decided to introduce his new baby to the world.
In an interview with CBS Mornings' Gayle King, which aired on Thursday, the 79-year-old actor revealed that he and his partner Tiffany Chen welcomed a baby girl named Gia Virginia Chen-De Niro on April 6.
She was born weighing 8 lbs. 6 oz.
The news of De Niro's new baby was announced Tuesday when the Oscar-winning actor corrected an interviewer who asked about his six children.
"I know you have six kids," ET Canada's Brittnee Blair said.
"Seven, actually," he clarified. "I just had a baby."
At the time he didn't provide any further details.
It wasn't until King's interview with De Niro, who is currently promoting his upcoming film About My Father, that he revealed more about his newest family member.
King explained that their interview was filmed a few days before the breaking news and that during their conversation, De Niro's newborn child never came.
She said she called him after hearing the news and asked, "Mr. De Niro, do you think you might have casually said you have this child?"
De Niro replied that while thinking about it, he wanted to focus on the movie.
The reason he brought it up with ET Canada was simply because they mentioned his "six kids".
"In that moment I didn't want to deny this baby," De Niro told King.
King revealed the new parents are "over the moon" with Gia.
De Niro is also a father to Drena, 51, and son Raphael, 46, whom he shares with his first wife Diahnne Abbott; twins Julian and Aaron, 27, whom he shares with former girlfriend Toukie Smith; and Elliot, 24, and Helen, 11, with Grace Hightower.
Congratulations to Robert De Niro and Tiffany Chen. Gia Virginia is a gorgeous baby!