The Most Memorable Flashback Photos of 'NCIS' Actor Mark Harmon
A look back at the NCIS actor Mark Harmon — and PEOPLE's Sexiest Man Alive in 1986 — through the years.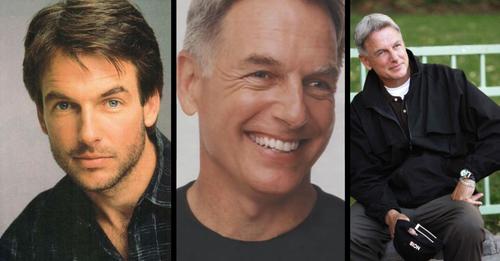 You Have the Right to Remain Handsome! Memorable Photos of NCIS actor Mark Harmon - who turns 72 on Sept. 2, 2023 — through the years
To Beard or Not to Beard?
Who doesn't love a tough appearance? At the 1981 Eddie Awards, Harmon sported some scruff.
Taking a Ride on the Love Boat
During filming The Love Boat in 1979, Harmon donned an oh-so-'70s style.
Harmon tells Variety about his early acting days, saying, "If you needed someone to take his shirt off and kiss the pretty girl, I was the guy to call. It was me if you needed someone to say, 'Ma'am, can I see your license?' and then get shot."
So Dreamy
Harmon looked spiffy in the 1980 miniseries The Dream Merchants, alongside with Morgan Fairchild.
Making History
Harmon made everyone melt as the handsome cosmetic surgeon Dr. Robert Caldwell on the medical drama St. Elsewhere from 1983 to 1986. His character's journey made history when he became one of the first major network television characters to contract and die of AIDS.
Harmon told Variety of his role, "At the time it was really risky, but years later it was something people talk about and remember. What they were saying about that character was simply not being done at that time."
Going Swimmingly
Harmon wore a Speedo while competing in Battle of the Network Stars in 1984.
Lights, Camera, Action!
Harmon played the titular Harry, who is abducted by a drug lord in Colombia, in the 1986 action thriller Let's Get Harry.
The Sexiest Man Alive
The same year, Harmon was crowned PEOPLE's Sexiest Man Alive, and it's no surprise why!
Throwing in the Towel
He hosted Saturday Night Live in 1987, proving he's up for a challenge by showing up for his opening monologue with nothing but a towel.
Strut Your Stuff
Harmon quipped on SNL (Saturday Night Live), "It's been a lot of fun doing this show the last week, except for one problem. As the week progressed, I saw that I was wearing less clothing than everyone else in every sketch and began to worry that I was being used, you know? This is a problem I've had since 1986, when I was named PEOPLE's Sexiest Man Alive."
To Have and to Hold
Harmon married Mork & Mindy actress Pam Dawber in 1987. The couple has been together for over 35 years, yet they are very discreet about their relationship.
We're not trying to keep something secret, but if you don't want it completely exploited by the press, you have to.

Dawber told PEOPLE that year
Just the Two of Us
Mark expressed similar comments in 2017, telling TV Insider, "It's just who we are. We remain at home. A lot. I'm not a fan of Twitter or Facebook. Our sons aren't interested either. Pam and I have both made a livelihood in this field, yet there is still a part of it that isn't natural."
Happy Together
Sean and Ty, their kids, were born in 1988 and 1992, respectively.
Legends Only
In 1989, Harmon co-starred in Sweet Bird of Youth with iconic actress Elizabeth Taylor.
Play Ball
Harmon took part in the Hollywood All Star Charity Baseball Game in 1989. (and his look was a total home run).
Family Film
Harmon appeared in the 1994 film Magic in the Water with a young Joshua Jackson (right) and Sarah Wayne (left).
TV Time
Harmon joined NCIS in 2003 as Special Agent Leroy Jethro Gibbs, a role he would hold for 18 seasons before leaving in October 2021.
We Mustache You a Question
Are you a big fan of Harmon's 2006 'stache? We most definitely are.
Suited Up
Finally, the phrase "silver fox" might have been coined for Mark Harmon. That's all