Tom Selleck health: Blue Bloods star 'falling apart'- concerns for actor's health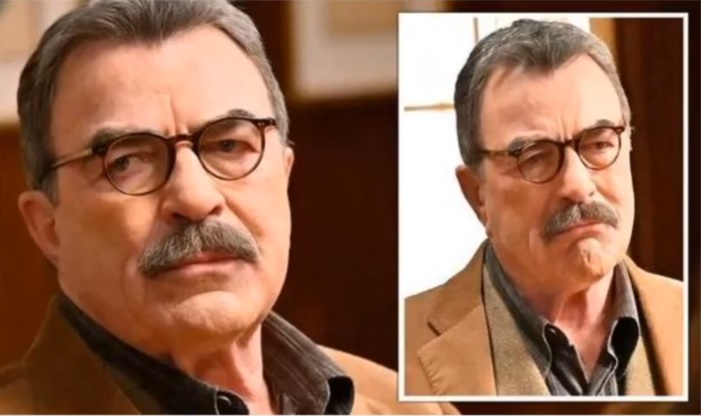 TOM SELLECK shot to fame in the 1980s starring as private investigator Thomas Magnum in Magnum P.I. and, since then, the star has enjoyed a hugely successful career, most recently playing New York City Police Commissioner Frank Reagan in the series Blue Bloods.
However, fans became concerned about the welfare of the ageing actor, after rumours circulated that he was suffering from an "incurable disease".
Reprising his role in American police procedural drama Blue Bloods, fans were relieved to find out that despite concern, Selleck was in good health. Whilst the 76-year-old actor was filming the CBS series, reports emerged that a stunt double had to be used to help with some scenes of the show, as Selleck was unable to keep up. "Macho Tom is falling apart before our eyes," an unnamed insider said.
Rumours and gossip continued to circulate about Selleck potentially retiring, leaving behind the popular police drama for good.
OK! reported that the star had grown "tired of the Hollywood grind", now favouring retirement as he struggles with breathing and keeping up "stamina" while on set.
The report claimed: "[Selleck is] tired of the grind, and the show just takes more and more out of him every season."
Another report claimed that the star had been taking strong steroids in order to tackle a long battle with arthritis, which affects his movements and joints - a possible explanation as to why some viewers noticed that he was walking with a slight limp.
However, contrary to reports, both a representative for Selleck, and the man himself spoke about the future of his time on the show and completely shut down any rumour of his impending retirement.
A representative gave a brief, but to the point statement, saying: "Tom is not retiring. End of story."
Whereas Selleck told People back in 2020 that he thought there was "a lot of life in the show [Blue Bloods]", as long as characters are able to grow and "get older".
In another interview, when asked if he would leave the show before it came to its conclusion, Selleck added: "Let me say that it's not like you can get a new detective and bring him to the family dinner table.
"These people are related. So, as long as my fellow actors wanted [me] to come back, and that was my only real criteria, I was coming back," both of these a clear hint that his character may be sticking around for a while.
In regards to his possible arthritis, the star is yet to comment. Even in his 2019 memoir Untitled, Selleck did not mention any health qualms.
In contrast, the former Friends star confessed that it is living and working on his 65-acre ranch estate that "keeps [him] sane".
Although it can be firmly concluded that the star is in perfect health, and will continue to work and appear on Blue Bloods for as long as he possibly can, arthritis is a serious condition that many older actors develop, putting strain on their careers.
source DailyExpress