Cole Hauser took his daughter to the set of 'Yellowstone' season 5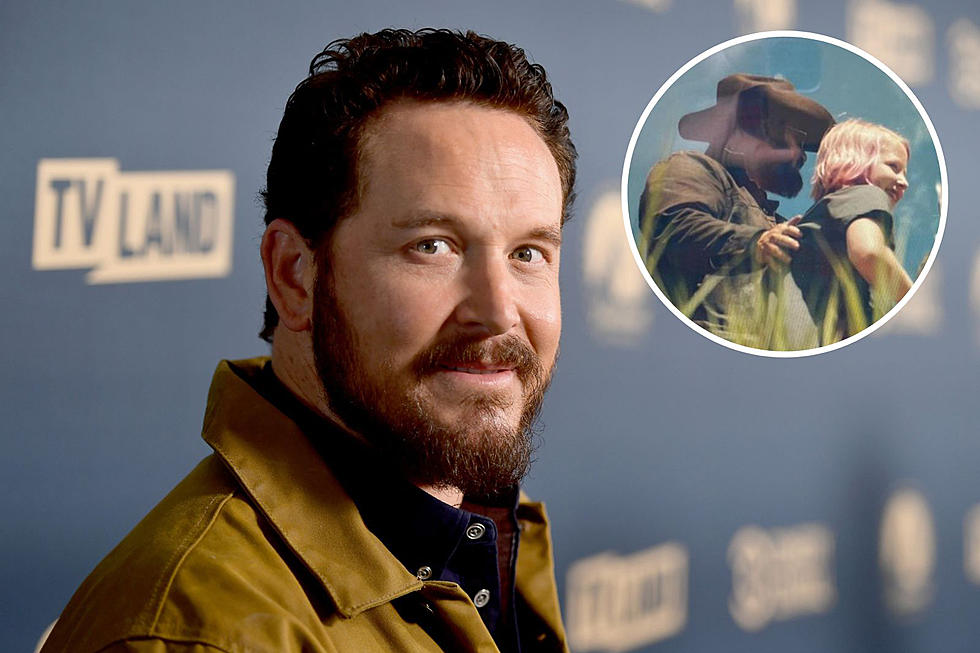 Cole Hauser from Yellowstone took his youngest daughter, Steely Rose, to the show's Montana set during Father's Day week. He even posted some pics of their awesome father-daughter time.
Hauser's character Rip Wheeler on the show is a tough Dutton Ranch foreman, but in real life, he's a loving husband and father. He brought his daughter to the set to celebrate Father's Day on June 19th and posted a photo of her chilling in a camping chair by a firepit.
"Happy Father's Day to all you dads out there in the world," Hauser wrote, tagging his wife, Cynthia.
The actor posted some more pictures a few days later, just looking back on their time together. Steely Rose is just chillin' while the crew does their thing in the back, and there's another pic of her hanging with the crew as they set up. And then there's a shot of her with Hauser all dressed out as Rip, and Forrie J. Smith is there too, fully in character as Lloyd.
"Steely Rose and I on set last week of S5 @yellowstone," Hauser writes to accompany those pictures, adding, "Solo with the love of my life #fatherdaughtertime."
"You are the future my beautiful," he finishes.
Hauser's wife weighed in on that post, writing, "Oh baby I love it. She's so lucky to share these experiences with you. You rock love!"
Jen Landon, who plays Teeter on Yellowstone, apparently got some bonding time with Hauser's daughter while she was on the set of the show.
"Steely is an icon!" she commented on Hauser's post, prompting Cynthia to respond, "@thejenlandon thanks for taking Steely under your wing. It means so much to her."
Hauser's wife is Cynthia Daniel, a former model and actor who fans might recognize from her television role as Elizabeth Wakefield on Sweet Valley High from 1994-1997.
Daniel retired from acting in 2002, according to Country Living, and she and Hauser married in 2006. The couple have town sons, Ryland and Colt, and Steely Rose is their only daughter.
Hauser hung out with his family during his break from Yellowstone Season 4 to Season 5. He and his spouse even snapped some pics of their fancy vacay in Anguilla. The actor's been in a ton of movies, like School Ties, Good Will Hunting, Dazed and Confused and more, but he's back on set for Yellowstone Season 5, which is the most-watched show and cable TV's top-rated since it came out in 2018.