CSI Miami: The Sad Fate of Dr. Tara Price and Her Exit from the Show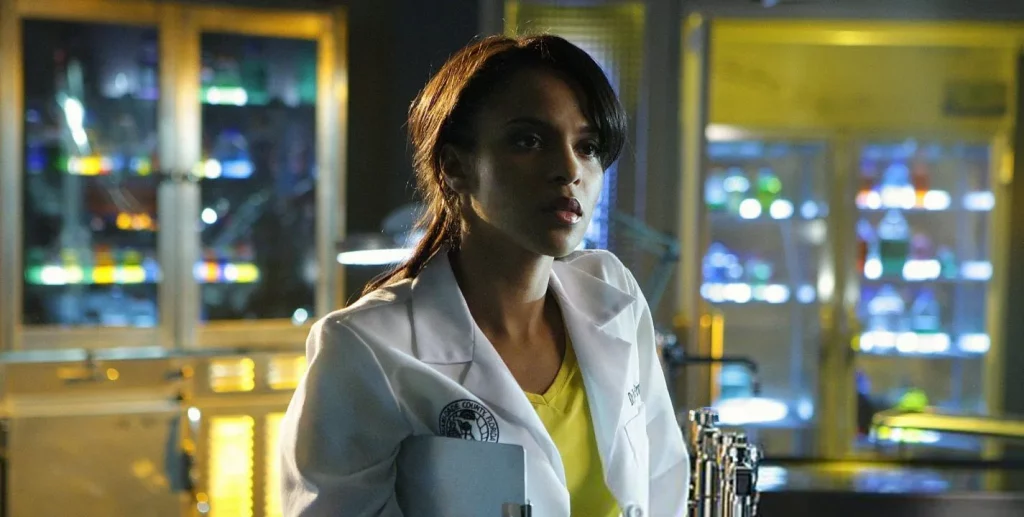 Many CSI Miami fans were surprised when Dr. Tara Price left the show. Some say she was doing well until her addiction became a problem, and her career was ruined as a result. But is that really what happened?
Even though the popular CBS show CSI Miami ended in 2012, it still made a big splash with fans. But some fans have spoken out about how Dr. Tara Price (Megalyn Echikunwoke) came off the show, which only lasted one season.
Recall that during the seventh season in 2008, actress Megalyn Echikunwoke joined the series CSI Miami as Dr. Tara Price, to replace actress Khandi Alexander, who was the medical examiner Alexx Woods.
Echikunwok's character was quickly established as a regular in Season 7 after Alexander's departure, and many viewers had high expectations for her role.
However, the character began to present personal issues, which led to an addiction that became increasingly apparent in her work, making several mistakes while performing autopsies.
Later, Ryan (Jonathan Togo) discovers the drugs she's taking at work, prompting her to seek help. However, she refused and Ryan reminded her of what would happen if he caught her again.
Things got worse for Dr. Tara after she was found stealing medications and opioids from the workplace, leading team members to apply for a warrant to search her locker. This led to the discovery of enough evidence to fire and arrest her.
As she began taking the pills, it became clear that the character's sad fate was drawing near. After she was arrested, there was no further information about her on CSI Miami.