He was NAILED to the train tracks.. This is a Miracle!!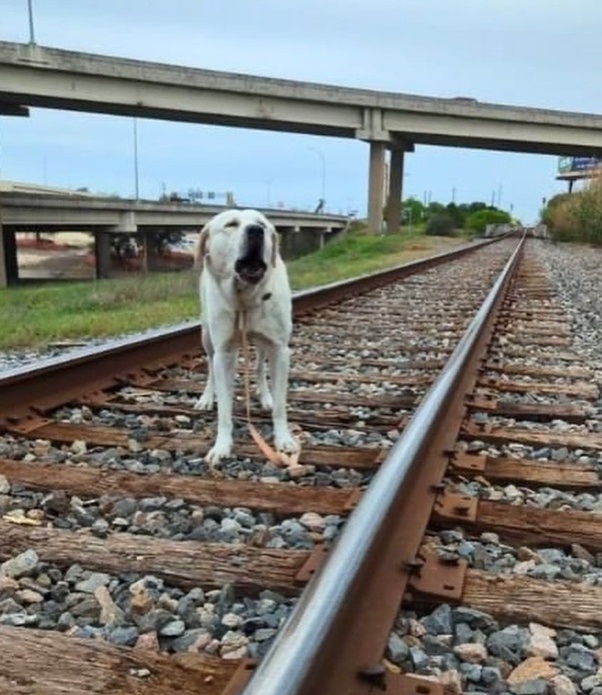 He was securely attached to the train tracks; his leash appeared to be nailed to the wooden sleeper connecting the two rails.
The city of San Antonio Animal Care Services received a call regarding a Golden Labrador unable to move from the trails.
Upon arrival, Animal care officer David Edwards knew the animal couldn't get himself free off the tracks.
The canine didn't know to trust the officer, so he required the use of a humane catch pole in order to be freed.
As one might expect in an old western movie, the officer hears a train approaching.
The animal was quickly released from the tracks and walked towards the transport vehicle with the officer.
Then the train passed as the officer closed the door of the vehicle.
The dog "Lucky" has been transferred to the shelter and is available for adoption!!
Lucky is grateful for the person who called.
Lucky would love to be a part of your family!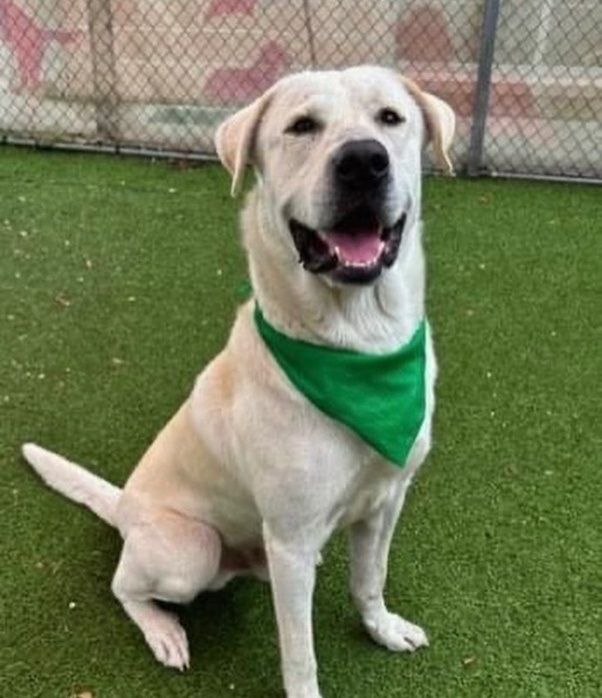 For more information on Lucky please visit www.sa.gov/directory/departments/acs or Call 📞 210–217–6000