Love him or not, no one treats their fans better than Johnny Depp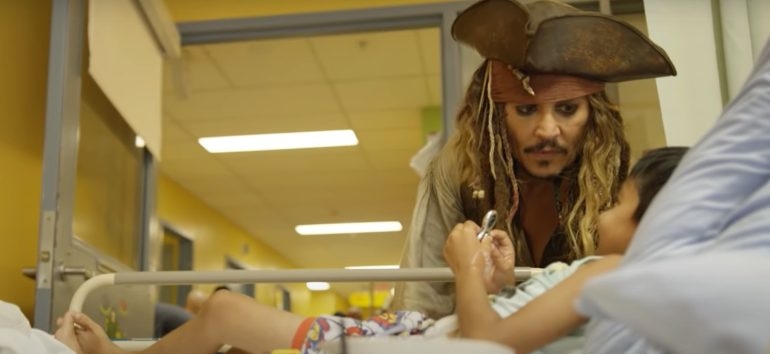 People love Johnny Depp not just for his incredible acting, but also because he's a total gem to his fans and always giving back.
Whether you're a fan or not, you gotta admit that he makes them happy. Johnny Depp is known for putting smiles on the faces of his young fans.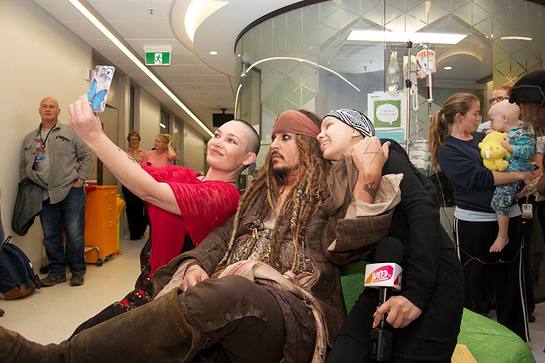 While he went viral for showing up at Disney's Pirates of the Caribbean ride, but what really won people over was all the awesome stuff he does for kids.
Depp has been visiting some children's hospitals dressed up as Jack Sparrow and hanging out with the kids for hours.
It's obvious that he brightens up their day. With all the hugs, high fives, and fake sword fights, how could he not?
"He never broke character once and was so generous with his time," Sarah Kertcher said after Johnny Depp met her daughter, Madison.
"He was truly here for the kids and it brought tears to my eyes to see how special he made each one feel."
He even once showed up at a school to do the same thing!
So, no matter what's happening in his public life, and regardless of your opinion on his acting skills, one thing is for sure.
He's totally making sure kids everywhere feel happier by showing up as Captain Jack Sparrow.