Marisa Ramirez teases a Danny-Baez romance for Blue Bloods fans
Blue Bloods Teases Danny-Baez Romance, Leaving Fans Hungry for More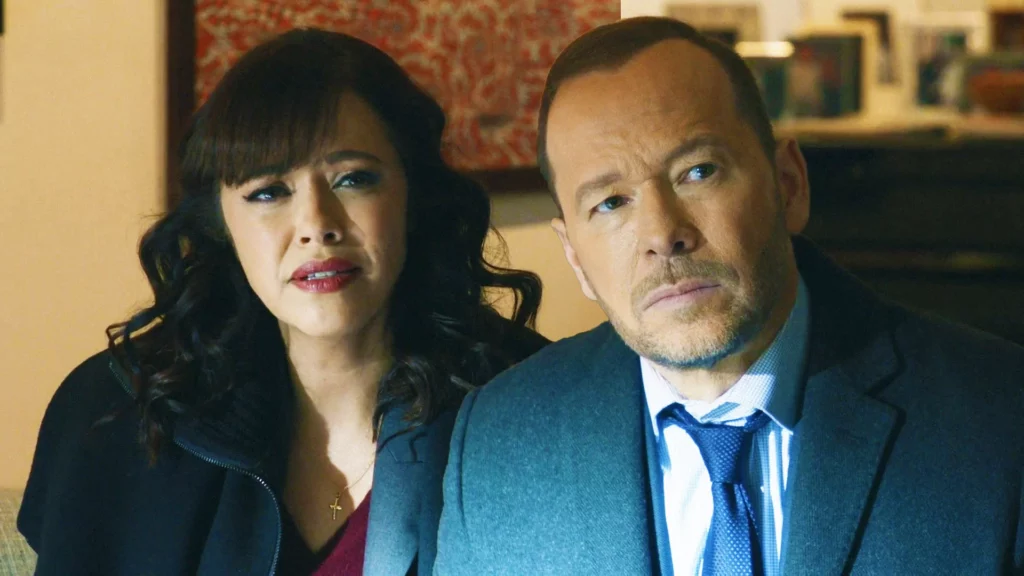 A Decade Later and Marisa Ramirez Still Enjoys Her Role in Blue Bloods
It has been a decade since Marisa Ramirez first appeared as Det. Maria Baez in season 3 of Blue Bloods, and she still continues to thoroughly enjoy her ongoing experience on the show.
And she has a great working relationship with her on-screen partner Donnie Wahlberg (Det. Danny Reagan).
And the chemistry between them translates to their on-screen personas, making them a popular partnership – and one that has had some fans wondering whether Baez and Reagan might become more than just police partners and close friends.
In a recent interview with TV Insider, Ramirez said she and Wahlberg are well aware of the strength of feeling towards the popular couple, and the fact that their getting together would be a huge hit with some viewers.
'I know that fans do want that romance, but I think it's more fun to just kind of tease whether we can go there or not,' she admitted.
But she also said that a personal relationship between Jamie (Will Estes) and Eddie (Vanessa Ray) had made things more difficult between them.
While she didn't completely rule out the possibility of Maria and Danny getting together, she did say that a romance between them may mean the couple no longer being 'allowed to work as partners', adding, 'I think that's where they're happiest, getting to spend the day working together'.
However, a recent interview with Wahlberg (also by TV Insider) suggested that romance is on the cards. Wahlberg said an upcoming episode (to be aired May 12) 'is really intense for the partners' and involves 'some drinks…and maybe a sleepover.'
He didn't specifically state that the episode was the beginning of a romantic linkup between the work partners. But he did say it will 'really show how important Danny and Baez are to each other'.
It's interesting that both actors have a slightly different take on the possibility of Baez and Reagan becoming an item. But what seems clear from both of them – and from the scriptwriters – is that there is a real understanding of what fans want from the pair.
And while that may excite some viewers who think it means the coupling up will happen, there's also a very strong possibility that the showrunners will see the interest in the will they/won't they storyline provides plenty of ammunition for dangling the carrot, teasing the audience, and just keeping everyone guessing for as long as they want to drag it out.

Source: TV Insider.