NCIS: LA star Medalion Rahimi recalls proudest moment as long-running show ends
Medalion Rahimi plays hijab-wearing Muslim special agent Fatima Namazi.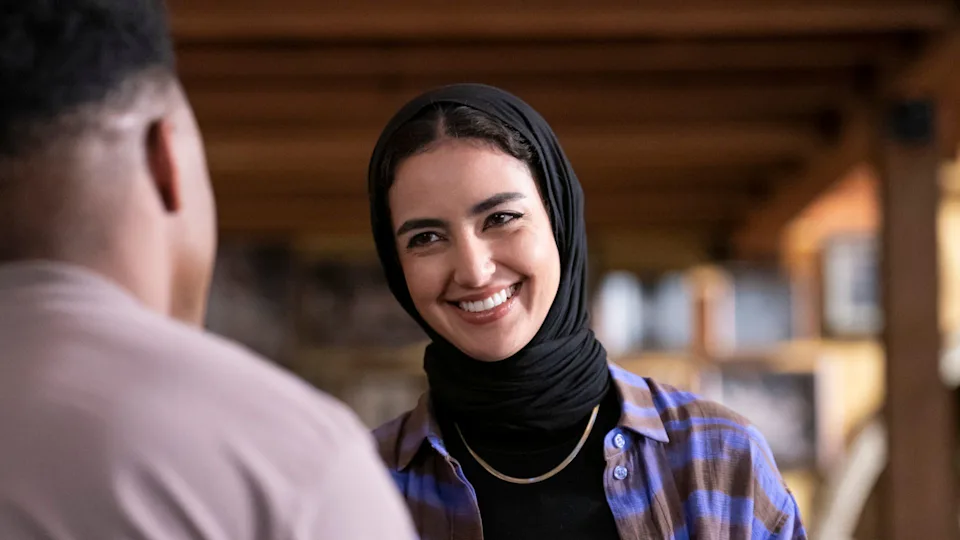 Medalion Rahimi portrays a proud Middle Eastern Muslim woman who wears the hijab and works for the US government on NCIS: LA. "I'm proud of the fact that there's so many women and girls who have reached out to share how Fatima has really inspired them," Medallion, 30, tells HELLO! before the show's series finale on CBS on Sunday, May 21.
Medallion stars LA-based NCIS Special Agent Fatima Namazi.
Over four years, she has become a beloved character, and she says it was a "collaborative effort" with the showrunners and writers to portray Fatima authentically.
"We had many open conversations about it, it was totally a collaborative effort in trying to create Fatima and have her be this character that you can relate to but who also has a very unique backstory,"

the 30-year-old said.
NCIS: LA season 14 concludes in May. "For 14 seasons, NCIS: Los Angeles has been a stalwart of our lineup with characters who were a joy to watch," CBS Entertainment president Amy Reisenbach said. It's no surprise this show went global.
"From Day 1, the cast, producers, and crew were amazing Network/Studios partners, and their teamwork, talent, and spirit vividly came through on screen."
Fatima, her parents, and the possibility of an office romance have been fan favorites throughout the years.