NCIS' Pauley Perrette shares adorable peek at her home life
The former CBS star is an animal-lover
Pauley Perrette is making the best of getting some time at home to relax, and she's doing it with some adorable company by her side.
"Excellent #SideEye," she termed it, leaving quite a few of her fans in hysterics while having many others gush over her cute pet.
"Your dogs are so lucky to have you!!" one wrote, while another quipped, jokingly on behalf of Bug: "'You took my pic?? Did you ask to take my pic?! Hmmmm?'" A third also added: "Bug says, 'I'm so comfortable I think I'll stick around'."
She wrote at the time: "There's some really weird twit going on here… SO……… I have actually put myself on @instagram after all this time. I'm @thepauleyp on IG. All other accounts there or here claiming to be me are fake."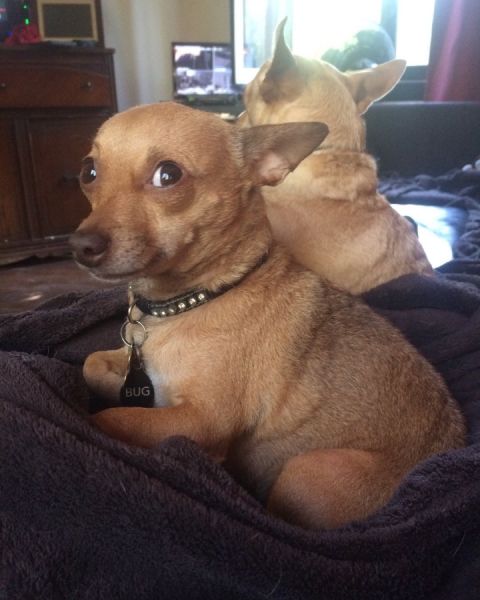 Pauley's dog was an adorable part of her home
And of course, she kicked off her Instagram presence with a signature selfie of herself showing off her multicolored locks in a rainbow top to match.
The throwback shot from her days as a musician for the all-female band Lo-Ball featured her sporting dirty blonde pigtails, a look she maintained for much of her life till her profile as an actress grew.
The actress sported blonde locks during her days as a member of Lo-Ball