Reba McEntire & Boyfriend's Date with Roses & Fast Food: She's Loved at 67 after Ex Left Her for Friend
Reba McEntire's ex-husband of 26 years, the father of her only child, left her for her closest friend.
In her late 60s, McEntire found the love of her life with her friend of 29 years.
The photos of the couple's Valentine's Day were revealed.
For 2023's Valentine's Day, Reba McEntire and her boyfriend celebrated by having a nice meal together. The singer's partner took to his Instagram account to share an image of how they enjoyed the day together.
He apologized to his followers for not taking a photo of their Valentine's Day dinner before eating. The picture showed a vase with red roses on a table, an alcoholic drink, some ketchup, and an In-n-Out fast-food meal.
On the plate were some partially eaten fries and a cup on the table. McEntire also reposted the same photo to her Instagram Story and wrote over it, "Happy Valentine's Day" with two red hearts, showing how they enjoyed the day at home.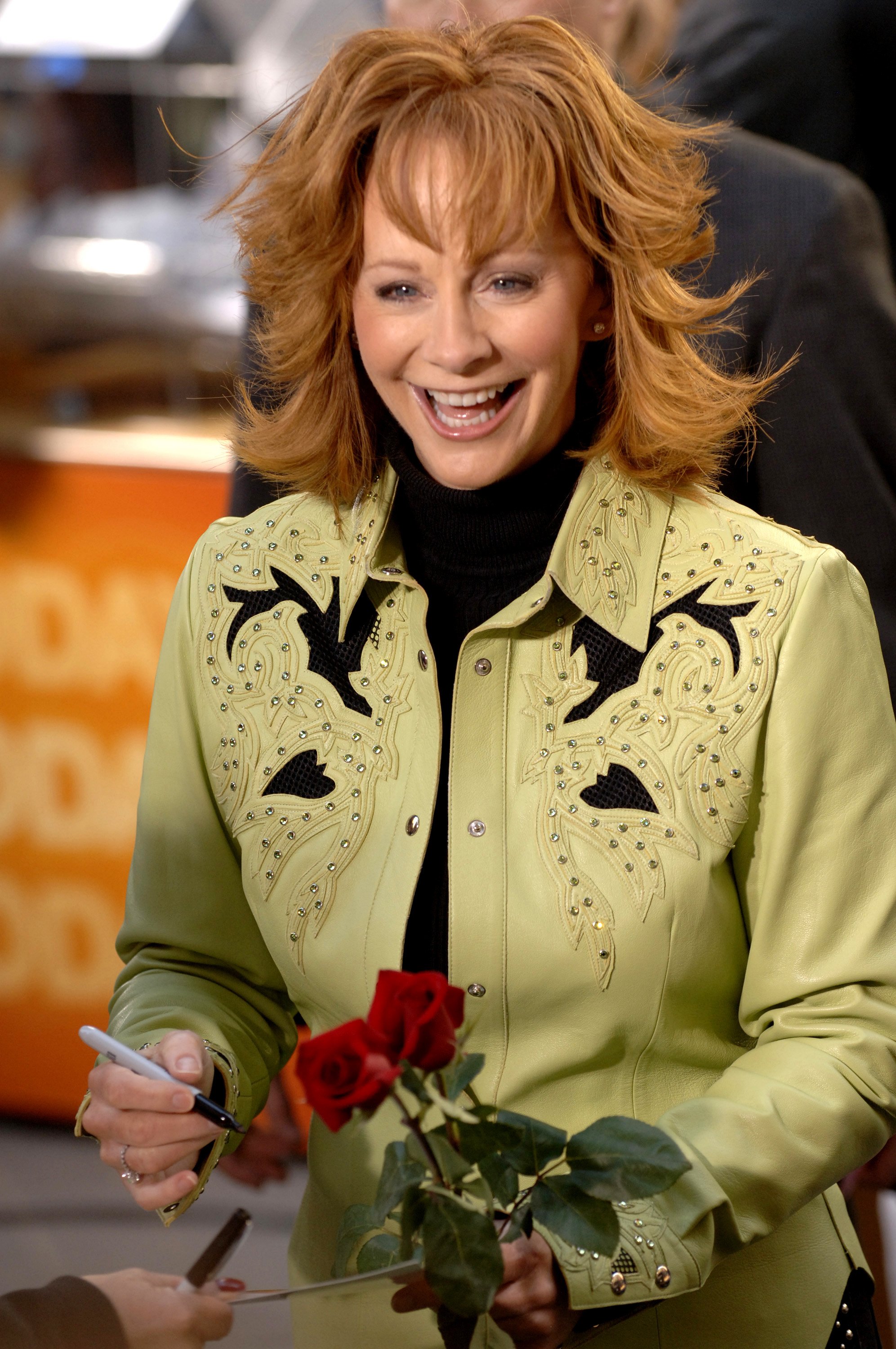 Fans were pleased to see the couple keeping their love alive. One person wrote on the singer's boyfriend's post that they loved that it didn't take much for the pair to be happy, while a second follower thanked McEntire's boyfriend for taking care of their hero, and someone else added:
"My kind of Valentine's dinner... honest and real."
The musician appeared to be in a loving and healthy relationship with her boyfriend, but it took time for her to open up to the idea of love after her former husband broke things off. The pair was together for almost three decades before their divorce.
Why Did Reba's Spouse Unexpectedly Divorce Her?
McEntire was once married to Narvel Blackstock before he blindsided her by demanding a divorce after they'd been married for 26 years. Narvel, her manager, was left publicly humiliated and confused when she discovered he'd moved on with one of her closest friends.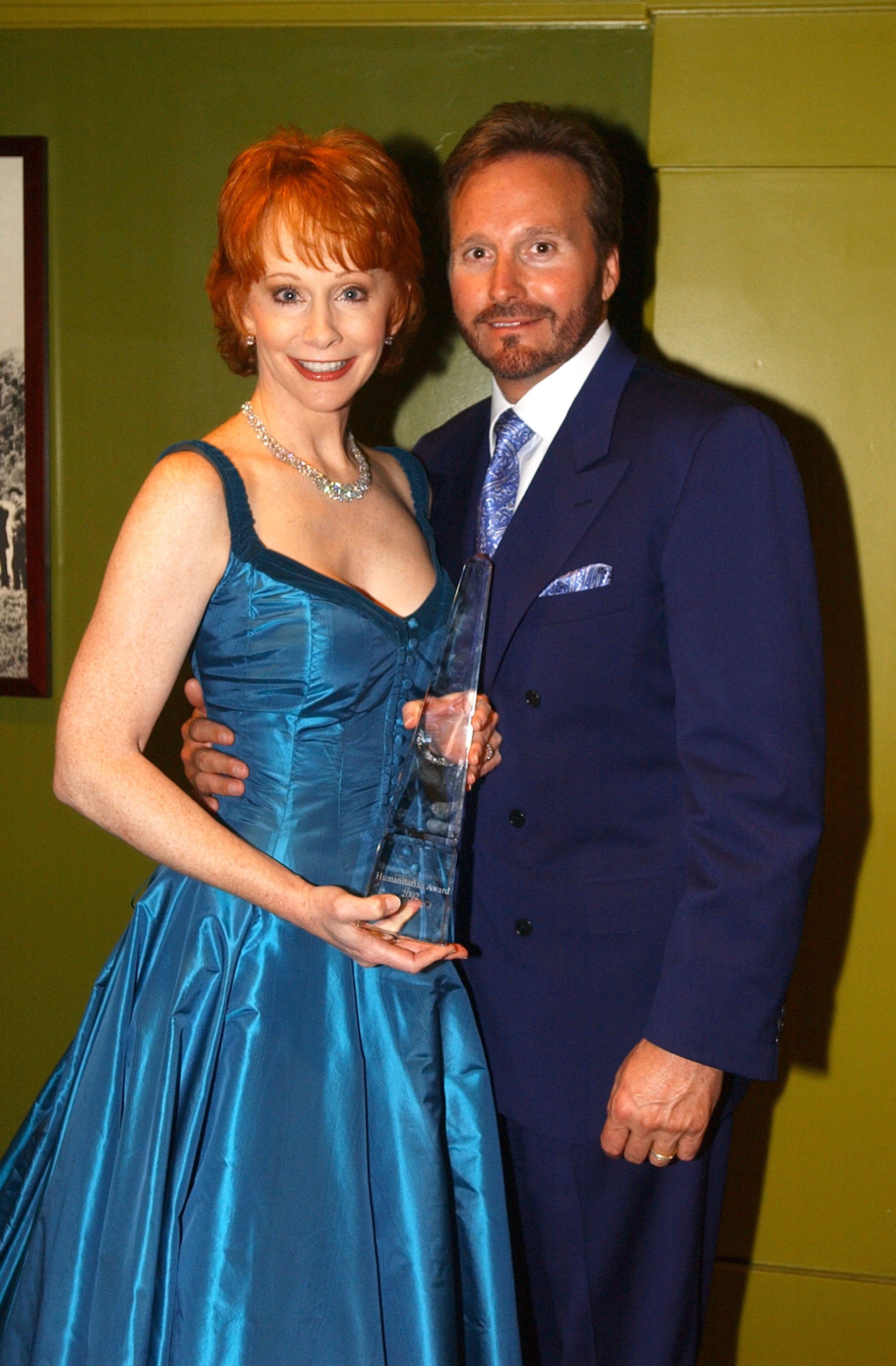 The former couple welcomed only one child during their marriage - Shelby Blackstock - who became a race car driver. An alleged friend of McEntire's noted how Narvel had been her business partner and friend before the divorce filing.
The pal also revealed that the breakup was "really tough" on the songstress as she had no idea it was coming. In May 2016, the country music singer opened up about her divorce during a CMT interview.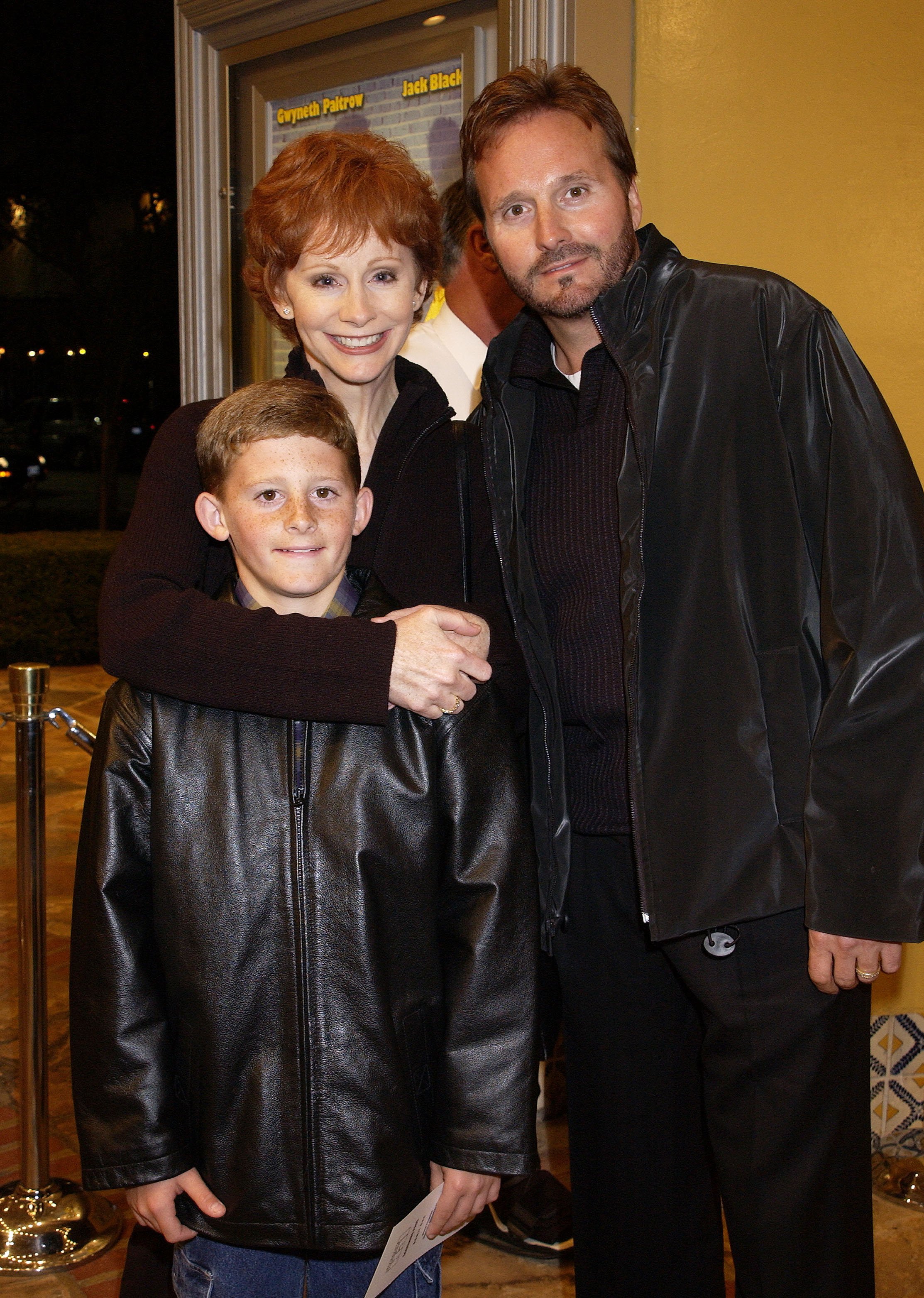 The star explained that the divorce from Narvel was not her idea, and it wasn't something she'd wanted. However, because she wanted her ex-husband to be happy, she settled for the separation, and her faith in God got her through it.
McEntire confessed to praying daily for the strength to take one step at a time and continue with what she was supposed to do. The musician also credited an excellent support structure in her business team, friends, and family.
The star was blessed to have people she loved and who loved her and thanked God for them. In January 2016, Narvel's ex-wife shared an Instagram photo of herself and Shelby posing together in celebration of the New Year.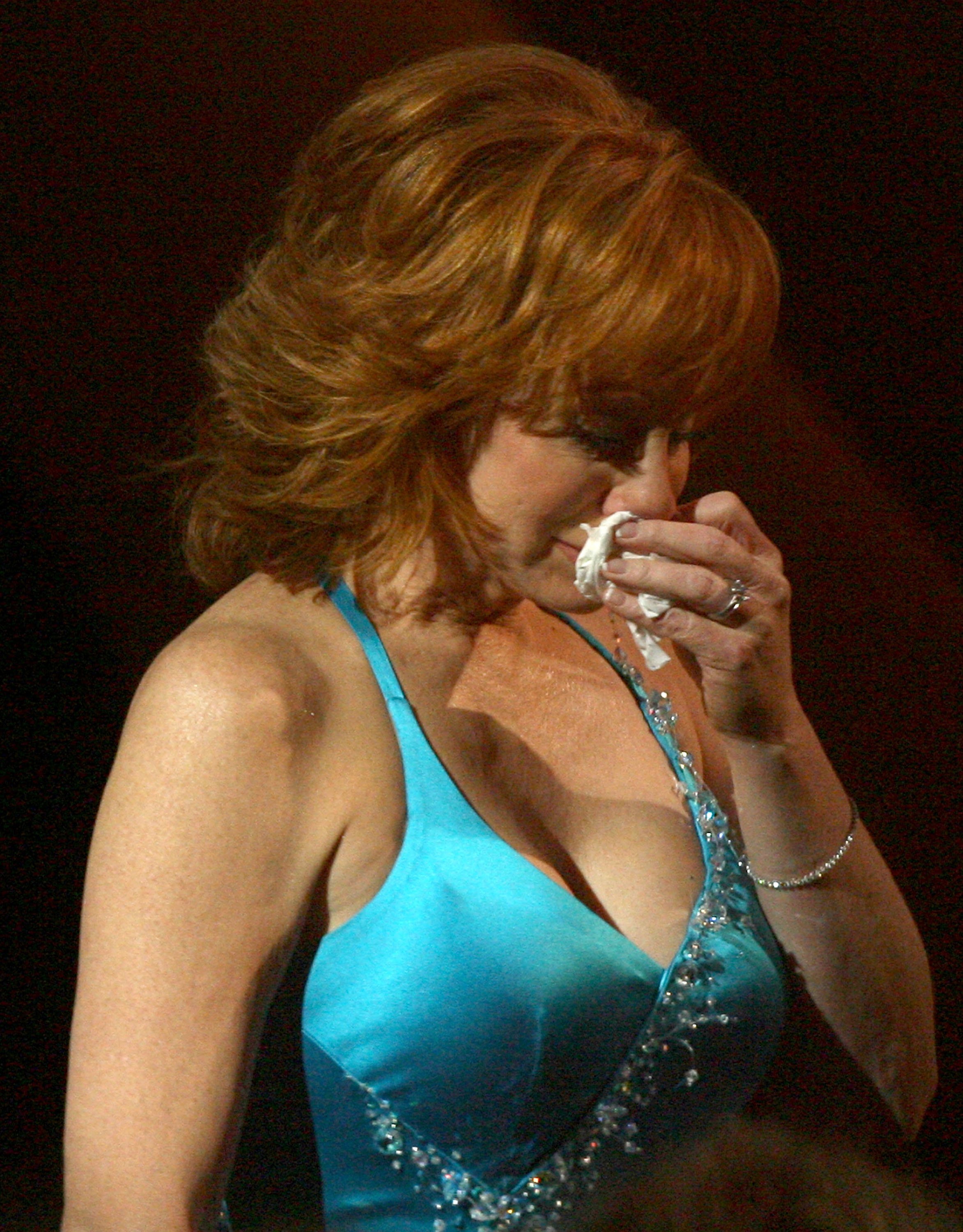 In the image, she had a festive hat and a smile and described her son as her "best buddy," urging the New year to "Bring it on!" At the time, she was celebrating in Cancun, Mexico, but she appeared to have sadness in her eyes.
How she looked made sense a week later when it was revealed that Shelby's father was planning to marry Laura Putty Stroud. The real estate agent was the singer's former friend, and McEntire's divorce was finalized on October 28, 2015, with her stating:
"I look forward to what's next. People always ask me, 'What are you going to do next?' Well, I dunno; God hasn't told me yet."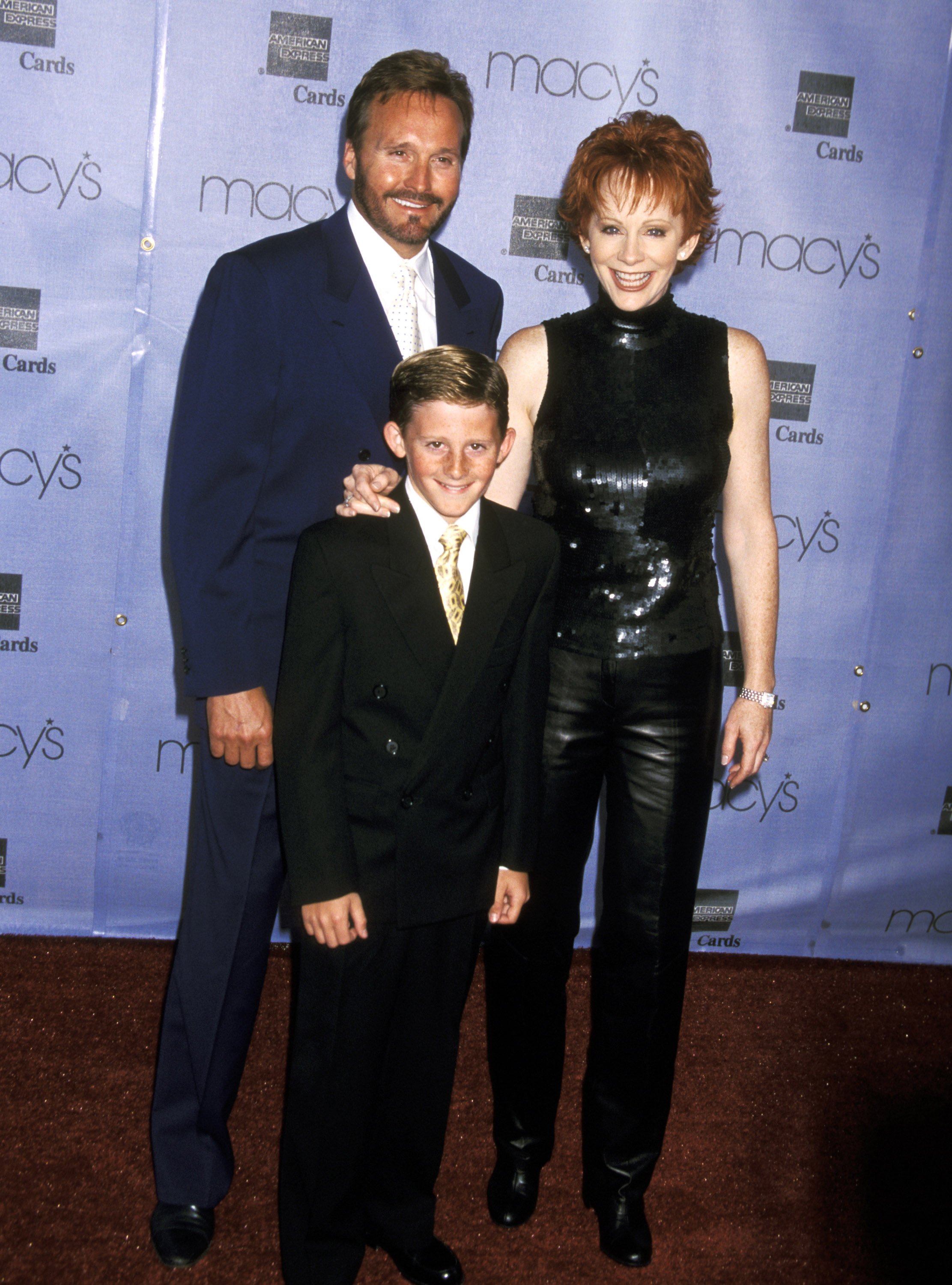 Although her marriage concluded painfully and unexpectedly, the musician's faith would serve her well later in life. The country music singer didn't see that someone close to her was the one meant to help her heal.
How Did Reba Find True Love at 65 with a Friend after Divorce?
In October 2022, McEntire explained that she'd known Rex Linn since 1991. Back then, the pair had starred with Kenny Rogers in the film, "The Gambler Returns," but in January 2020, she saw him again.
The songstress was shooting for an appearance on the "Young Sheldon" television show, which he also happened to feature on. Linn asked if they could have dinner when she was done filming, and she agreed.
One thing that stood out for McEntire about their first date, which they both hadn't acknowledged, was how he made her laugh her "butt off!" After the pair reunited, the world was locked down when the COVID-19 pandemic hit.
The duo was again pulled apart as they had to separate due to being in different states. The star explained that Linn was quarantined in Los Angeles and was in Oklahoma because her mother had passed away.
[Reba] McEntire noted that she could allow him [Rex Linn] to take over, but making coffee was a task she had set for herself.
The country music singer revealed that they didn't see each other face-to-face from March to June 2020. However, they stayed in touch and spoke together through FaceTime and Zoom at least four to five times daily!
Narvel's ex-wife had found love again at age 65 and confessed that with Linn, she'd created an intimacy and bond based on them getting to know each other without being physical. Twenty-nine years after their first meeting, the musician described Linn and their relationship as such:
"He's the love of my life. We're pretty much inseparable."
The actress shared how she made her boyfriend coffee every morning even though he offered to do it himself. The star said she refused his offer each time because she insisted on doing it for him and realized it was easy for her to say she was tired.
McEntire noted that she could allow him to take over, but making coffee was a task she had set for herself. For his part, Linn would rub her feet or shoulders when she confessed to being tired, and she said the "little things" meant the most to her.
source Amomama