Sophia Bush's scathing criticism of the actors' behavior on the set of Chicago P.D.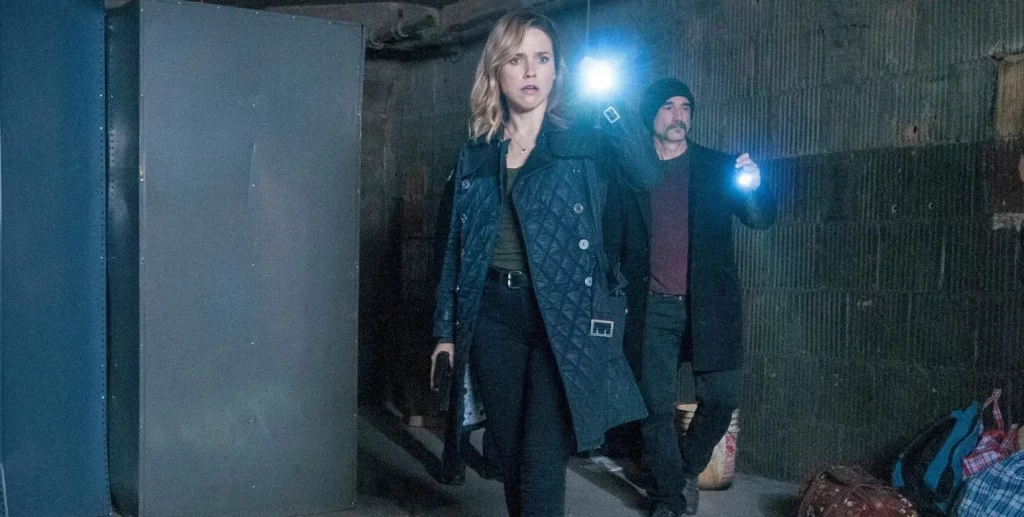 Sophia Bush was a big part of Chicago PD for the first four seasons. The actress abruptly exited the NBC police drama in 2017, reportedly unable to endure the intense working conditions.. Now, she's criticizing her co-stars' behavior on the film set.
Chicago PD is an hit action drama on NBC that premiered in 2014. It follows a group of officers and detectives working for the intelligence unit of the Chicago City Police Department. They are an elite group that fights crime on the streets, and Sergeant Hank Voight (Jason Beghe) is their tough leader.
Over the course of 10 seasons on screen, Chicago P.D. has introduced countless characters whose arcs have been key elements in the development of stories. Fans especially fell in love with the main characters and, one season after another, they witnessed events that directly affected the transformation of their lives.
One of these Chicago PD detectives, Erin Lindsay played by Sophia Bush, is highly acclaimed by fans of the show. While many hope to see her return at some point, it's likely that that won't happen. The actress abruptly left the show in 2017 due to disagreements and problems on the set.
Six years ago, Sophia Bush played Detective Erin Lindsay on Chicago PD. Recently, she's spoken out about allegations that led to her departure from the show, and criticized the passive behavior of her former co-stars.
According to Variety, on the latest episode of the Drama Queens podcast, hosted by Bush and his One Tree Hill co-stars Hilarie Burton Morgan and Bethany Joy Lenz, the trio discussed their experience on set of The CW series and the very public and inappropriate behavior of the creator.
This then led Sophia Bush to open up about enduring a similar situation again at Chicago PD, where she served for four seasons. The actress claimed to have experienced inappropriate behavior on the set of the NBC series, but even after her co-stars told her they had her back, they never did.
"What you experienced that night, the way you were yelled at [alluding to One Tree Hill], that's exactly what I was dealing with in Chicago and also had a group of men saying, 'I love you so much, you're our best friend. '. [They] never got involved and they never got up," Bush shared. "And I know some of them are mad because I recognize that when we talk about this show too, and you know what? I don't care. that they are…"
Although Sophia Bush did not share names, or if they were any crew or cast members, it is known that the actress made claims against Jason Beghe, who has played Sergeant Hank Voight on the show since the beginning. NBC, Universal Television and Wolf Entertainment have conducted an investigation after multiple separate claims against the actor, and Beghe has apologized for his anger issues.