Tom Selleck reveals what we all suspected about the Family Dinner scenes in Blue Bloods
The Reagans' family dinners have become an iconic part for Blue Bloods fans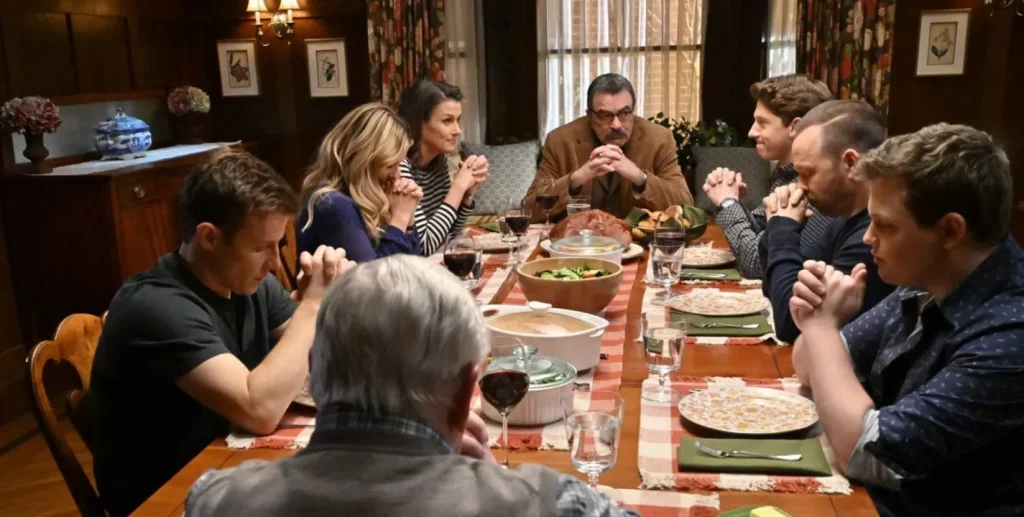 The Blue Bloods television series is a successful example of police drama. It continues to air on CBS with season 13, and one of the most popular scenes on the show is the family dinners. It's amazing to think that it takes so many hours to film them, but they are worth it because they are so enriching and enjoyable for the audience.
Blue Bloods is a long-running hit CBS crime drama that features the Reagan family - a group of law enforcement officials and their families. The show has been popular for more than a decade, and its realism and compelling storylines have made it a favorite among viewers.
The police series starring Tom Selleck is a hit with both critics and fans. Season 13 is currently airing, and fans are eager to see if it will be renewed for the 14th installment. If it is, Tom Selleck is sure to continue receiving praise for his amazing performance, who have closely followed his long artistic career that spans more than four decades in both film and television.
Blue Bloods series have the same focus on police themes as other dramas of its genre, but Blue Bloods is unique because its family dinners at the end of each episode, which makes the show unique, entertaining and enjoyable for viewers.
The intimate family dinners at Blue Bloods provide a nostalgic reminder of the time when families were close together. No matter what kind of day one has at the police department or a New York City courthouse, the Reagans always manage to come together for dinner like a cult, with patriarch Frank Reagan at the head of the table.
Blue Bloods has become an iconic part of police drama. Tom Selleck initially thought that the dialogue in the scripts would not be well-received, but time has proven otherwise. Family dinners at Blue Bloods are an essential part of the show.
What Blue Bloods fans may not know is that the Reagans' dinner scenes are slow to film because the actors really do eat food during every take, or at least find ways to make it look like they are eating. It can be quite a challenge, depending on what is being served. Tom Selleck has said that some dinner parties can take up to eight hours to film.
In fact, other cast members confirmed these scenes take at least six hours.. Despite spending hours marathoning filming and eating the same slice of roast beef, castmates generally enjoy filming these scenes as much as fans enjoy watching them.
"Six hours and a lot of broccoli," jokes Donnie Wahlberg (who plays Danny Reagan). The cast even asked the crew not to serve certain foods like broccoli because "after three hours, it becomes a problem."