What Michael Weatherly has been Doing since leaving NCIS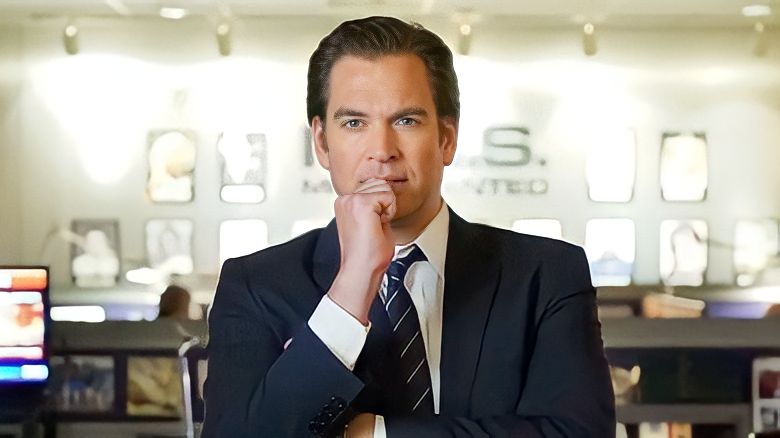 With the 500th episode of "NCIS" approaching, the number of cast members who have joined and left the show has become almost as extensive as the show's episode count. Michael Weatherly played a significant role in the narrative for more than half of the run. Over the course of the first 13 seasons of "NCIS," the actor played the role of Senior Field Agent Anthony DiNozzo. He was the primary point person for the Major Case Response Team's leader, Leroy Jethro Gibbs (Mark Harmon).
Throughout his journey, DiNozzo's bold personality helped him rise as a prominent leader within the NCIS team, and he quickly became a beloved character among the show's fans.
Undoubtedly, the character's popularity can be attributed to Weatherly's charming and self-assured performance. The actor skillfully portrayed the character with a perfect blend of low-key arrogance and down-to-earth humanity. The fascinating combination of personalities was sorely missed after Weatherly's departure from "NCIS" at the end of Season of Season 13.
Weatherly was moving on to even greener pastures when his "NCIS" tenure came to an end! The talented actor went on to direct the amazing 2017 documentary "Jamaica Man"! Weatherly absolutely crushed it and landed the lead role of Jason Bull in the hit legal drama "Bull"! He played that role for a whopping six seasons and even directed three episodes of the drama himself! It's so sad that it's no longer on the airwaves.
Michael Weatherly' run post-NCIS: Tarnished by troubling allegations from co-star Eliza Dushku
It's great to see Michael Weatherly continuing his acting career after leaving "NCIS." He's been a professional actor since the early 1990s, so it's no surprise that he's still pursuing his passion. It seems like Weatherly did a great job in the courtroom drama "Bull." Weatherly starred as Jason Bull, a confident trial consultant who had a talent for understanding and navigating through any juror, witness, or opposing attorney.
Unfortunately during the six-season run of "Bull," there were some allegations of sexual harassment made against Weatherly by former co-star Eliza Dushku. Despite the show's strong ratings on CBS, this was a difficult situation for everyone involved.
In 2018, Dushku wrote a lengthy op-ed for The Boston Globe where she talked about her time on "Bull" during Season 1. She shared that Weatherly often used inappropriate language and made sexually charged comments towards her on set. She also mentioned that after she reported the incident, she was written off the show. It's worth noting that Weatherly took responsibility for his actions when the allegations came to light, but he did deny any involvement in Dushku's firing. Despite losing the support of one of the show's major backers (Steven Spielberg's Amblin Entertainment), CBS continued to support him. Despite the controversy, "Bull" continued until its finale in 2022.
It seems like we'll be seeing more of Weatherly on TV soon; even though he's been keeping a low profile since "Bull" ended.